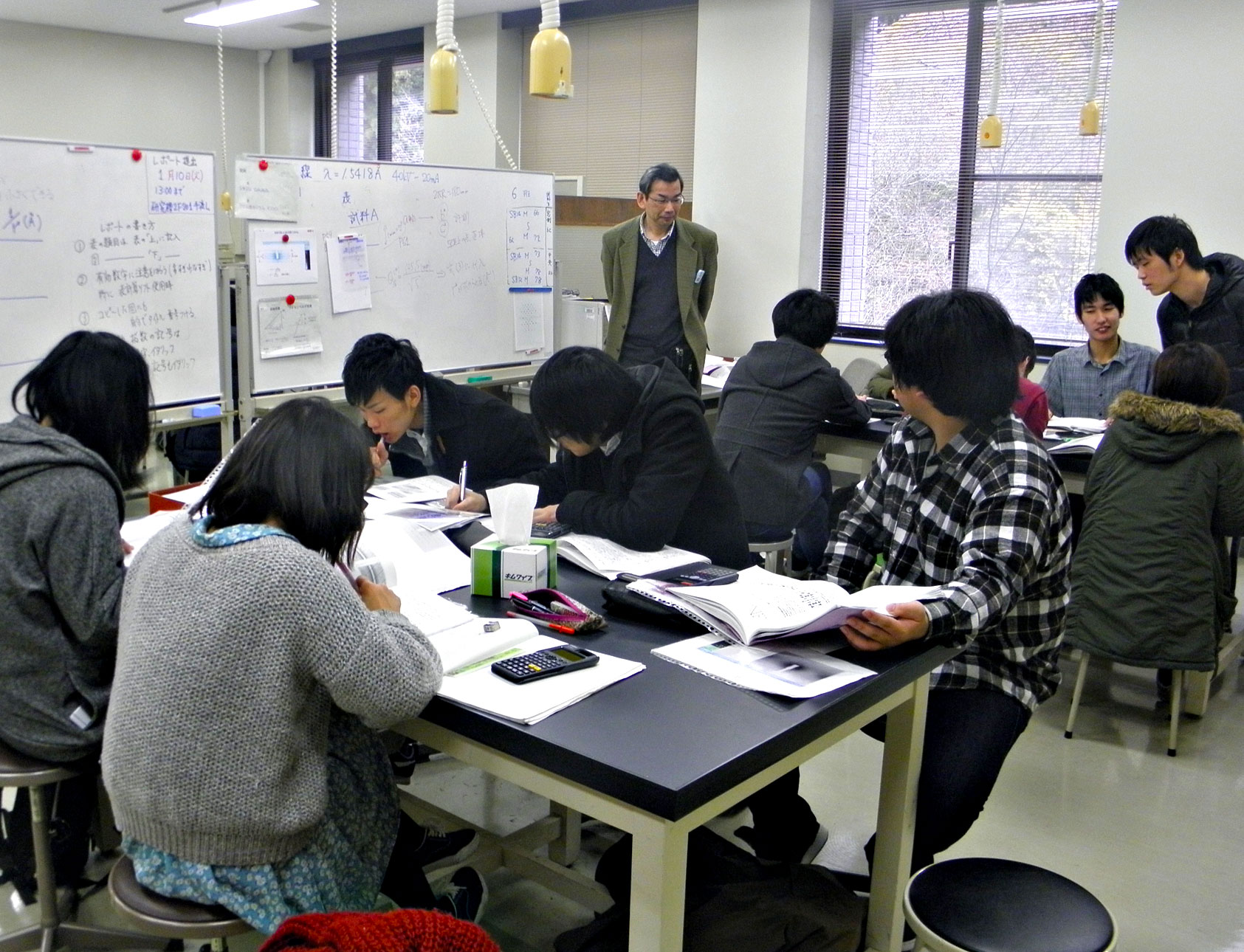 Introduction for School of Science
SPring-8 Summer School
Opening of SPring-8 Summer School
Departments of Material Science and Life Science have been offering SPring-8 Summer School in conjunction with SPring-8/JASRI since 2001.
Notice
Summer school is opened in early July every year.
Purpose of Summer School
Find out hot topics in scientific research and explore the future of science and technology.
SPring-8 is located in Harima Science Park City, close to our campus. SPring-8 is one of the largest cutting edge synchrotron radiation facilities and it provides the most powerful and strong synchrotron radiation available for research.
Synchrotron radiation is a certain type of electromagnetic wave which includes infrared light, visible light, ultravioletlight and X-rays.
SPring-8 has contributed to bring about the outstanding research achievements in various fields such as physics, chemistry, biology, geoscience, materials science and medical science with all kinds of analyses conducted by utilizing these wide energy ranges of radiation lights. At the same time, these achievements lead to the development of new research areas.
SPring-8 Summer School is for undergraduates and master?fs degree students. We offer an opportunity for students to learn about ongoing latest research and how science and technology will influence our future.
Summer School includes opportunities in areas such as
Lectures by leading researchers on principles and applications for radiation
Technical training with the use of radiation light at SPring-8.
Discussion with researchers
We welcome you to SPring-8 Summer School to fully experience the significance of radiation light, so called [Light of Dream].
Notice for application
Before you apply, you need to register as a radiation worker in order to participate in the practical training using radiation light. This registration requires the medical examination and the training regulated by Ordinance on the Prevention of Ionizing Radiation Hazards.
For those who are willing to apply, please make sure to take the medical examination and the training held in every April.
Recognition of credit
The students of Graduate School of Material Science and Life Science can earn 1 credit by attending the practical training on radiation light of our cross-curricular lecture program (state of the art radiation science and technology).