Career Consulting ( Career Center )
Career Consulting
Job hunting is an activity that will help you realize your specific career goal while choosing a path when you are at a crossroads thinking about how you will live or what life you would like to have. We hope you will find the right career that would fit for your abilities, sense of values and vocational consciousness.
At career center, we support our university students in looking for jobs and provide documents such as certificate of graduation or expected graduation, academic transcripts, certificate of health, and recommendation letters.
Opening hours of career center and Consulting time
Monday ~ Friday 9:00 ~ 17:00
Location of career center and the bulletin board for job information
♦ Administrative building 2F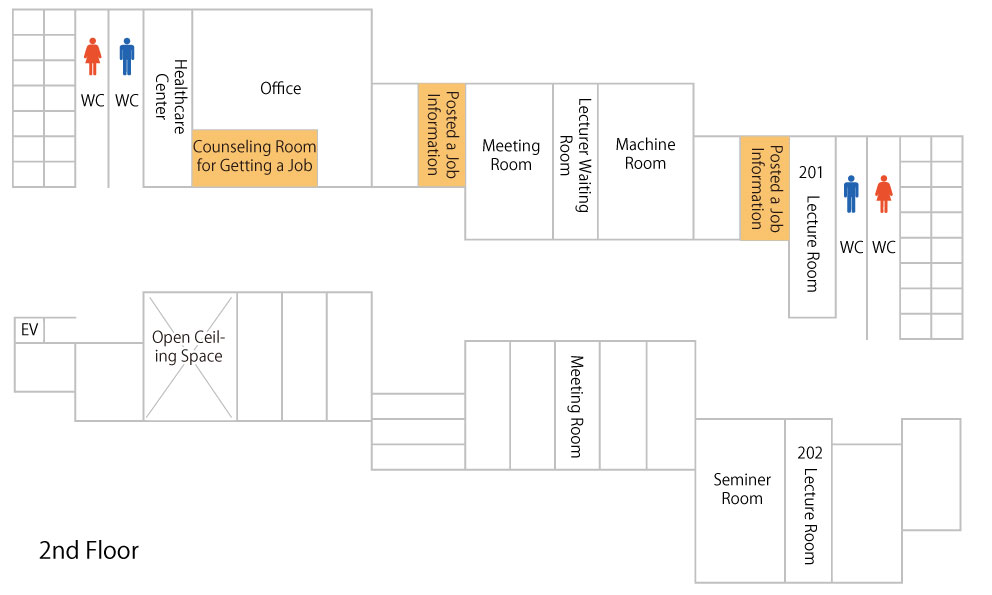 Graph of the graduates' career options
List of the graduates' career options
Companies seeking new graduates (actsual performance)
Accessible on UNIVERSAL PASSPORT (available for only those have access right)

Information materials as below are available at career center

.
List of companies seeking workers and corporate literature
List of employers of our graduates and postgraduates
Internship information
Job hunting stories of previous students
Information about jobs as civil servants
Corporate literatures published by job hunting magazines
Japan Company Handbook, Unlisted Company Handbook, Nikkei business, Job journal, The Nikkei etc.
Company brochures published by newspapers and the local edition of them
Other reference materials

Magazines and books about the know-how on job hunting including workbooks for employment examination are also available.