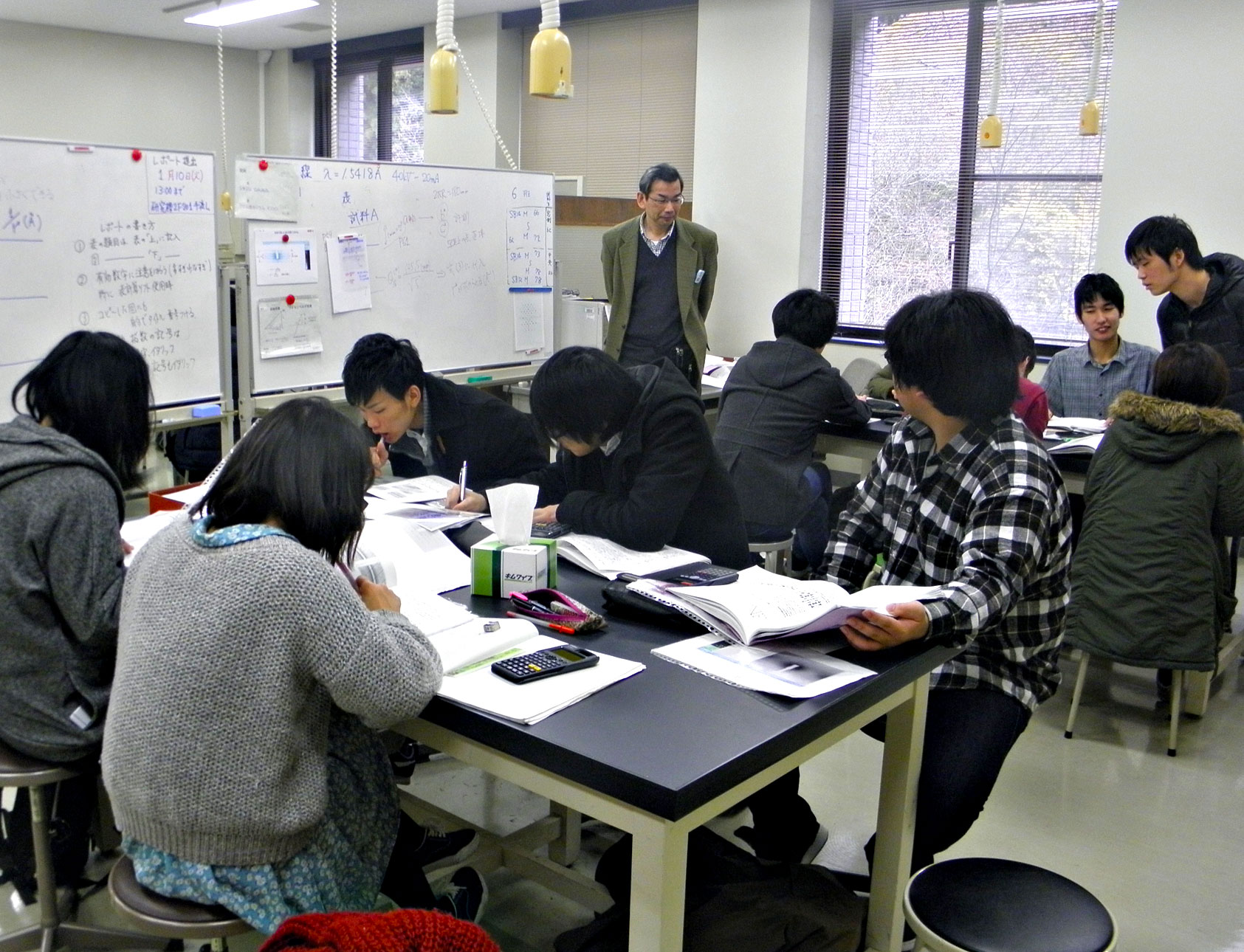 Introduction for School of Science
Department of Life Science

In our department, students will acquire techniques for analyzing biological phenomena, and be cultivated not only as bioscientists and biotechnologists but as individuals who contribute to our society. Biological phenomena have stratified structure: at the levels of molecule, cell, tissue, organism, and so on. We focus on biological phenomena at the molecular level. To clarify the function of biomolecules, it is necessary to integrate physical, chemical, physiological and structural approaches.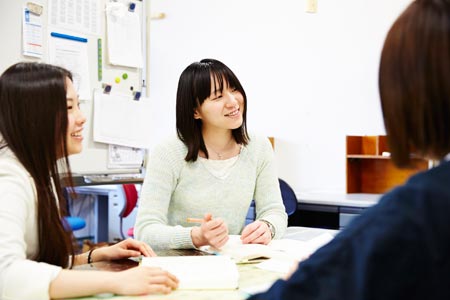 To study biological phenomena, it is important to understand the property of biological materials, such as virus, colon bacillus, yeast, cultured cells, and tissues of plants or animals. Furthermore, to handle biomolecules, it is necessary to utilize various instruments, such as microscopy, spectroscopy, and so on.
Experiments occupy the major portion of a student?fs four-year curriculum in order to give our students as many opportunities as possible to manipulate biological materials and instruments, to observe biological phenomena, and to make reports based on logical thought. We provide three courses for our students to improve the ability and skills necessary for studies. The Biomaterial Course offers lectures mainly on mathematics, physics, chemistry, biochemistry, and biophysics; the Biomolecule Course offers lectures mainly on organic chemistry, inorganic chemistry, biochemistry, genetics, and structural biology; and the Cell Course offers lectures mainly on genetics, cell physiology, structural biology, microbiology, and biophysics.
We also engage in education and research on environmental earth science to clarify the dynamics of the earth?fs crust that supports the activities of lives.