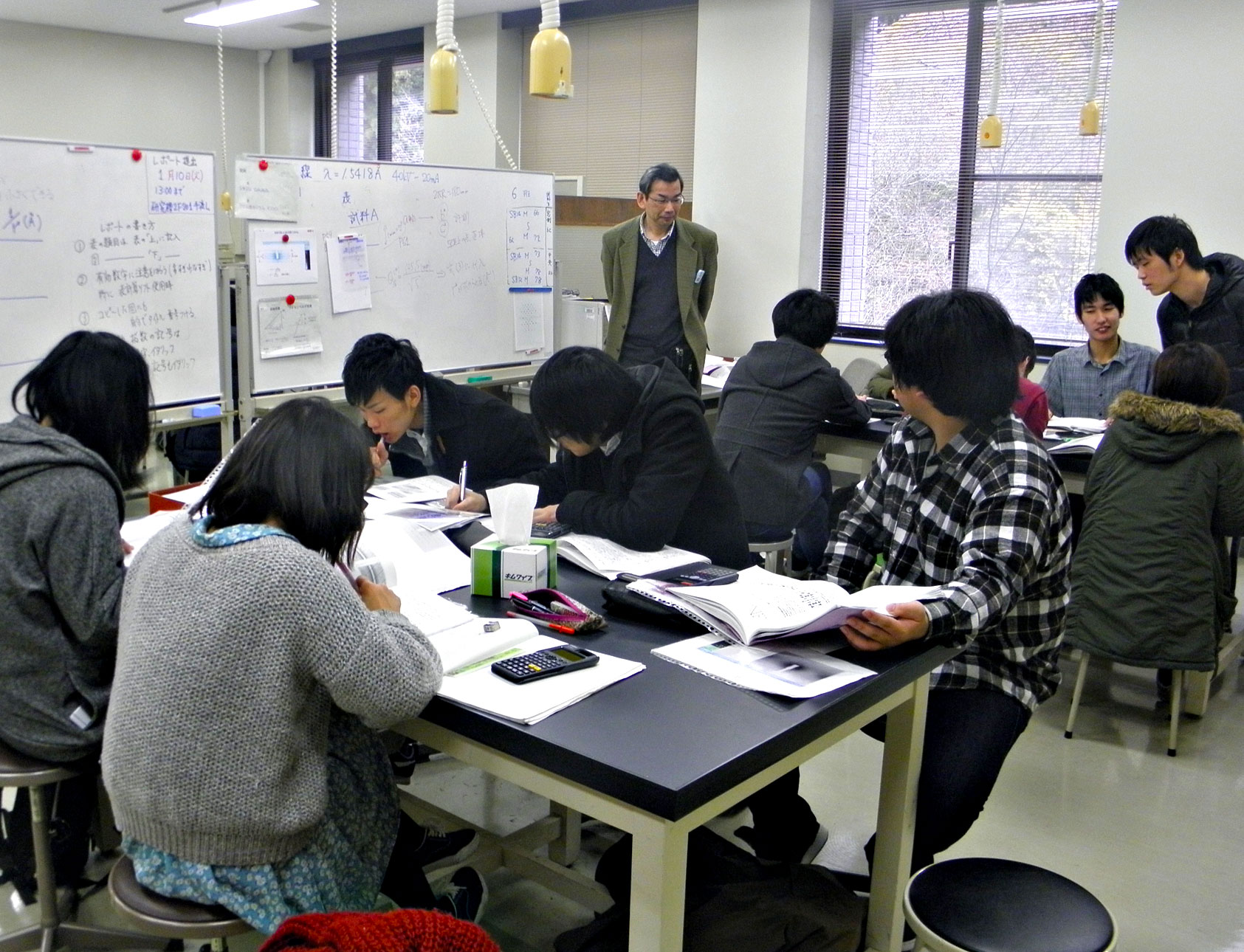 Introduction for School of Science
Open Campus at School of Science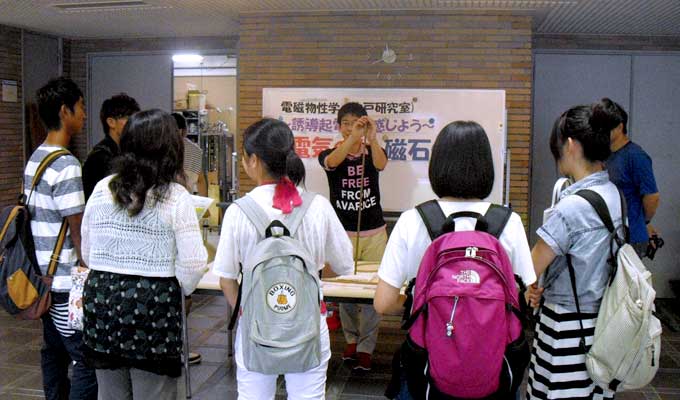 Open campus is available as follows
A visit to campus provides a good opportunity to experience the research facilities for cutting edge research themes. We welcome students, parents and those who are interested in researches being conducted at our campus.
Schedule
Date
2018 Aug 10 (fri) 10:30 - 15:00
Place
School of Science, University of Hyogo (Harima Campus for School of Science Access Map)
Advance booking is not necessary, while free shuttle bus service from JR Aioi station to the campus needs reservation.
(For details, please see the [Access] below)
On your arrival, please visit the reception desk on the 1st FL of administrative building for registration.
Content
Briefing Session (Up to 180 people for each session)
1st session 10:30 - 11:20
2nd session 12:30 - 13:20


Overview & Briefing of the School of Science
Entrance Examination Guidelines (Material Science and Life Science)
Sharing of the graduates?f experiences

Laboratory Tour 11:00 ~ 15:00
We will open all the laboratories to show and explain research themes and perform a series of interesting simulations.
Themes (Laboratory) in fiscal 2018
Advice of consultants
(Co-organized by University Coop & Gender Equality Promotion Team)
11:30 ~ 15:00


Please feel free to seek information and advice on anything about admission, school life, your careers and opportunities and so on.
We will help you clear up all the questions you have.
We also provide information about admission and academic fees for parents.

Dormitory Facilities Tour ( 40 minutes )


1st tour 12:30 ~ 13:10
2nd tour 13:30 ~ 14:10

Introduction of Minors and Special Education Programs 10:30 ~ 15:00


We offer various kinds of minors and special education programs taught by our professors so that you are able to extend your learning opportunities.

Other
♦ Cafeteria and Coop shop are open to visitors at University of Hyogo West Coop

Access
Free Scuttle Bus service is available
(Advance booking required)
It takes about 25 min. from JR Aioi Station (South Exit rotary) to University of Hyogo, School of Science.


1st Shuttle 10:05 (up to 100 people) For return, departing at 14:05
2nd Shuttle 11:15 (up to 50 people) For return, departing at 15:15

You need to apply for the shuttle bus in advance.

Application forms

Application form for 1st Shuttle [ PDF ][ Word ]
Or
Application form for 2st Shuttle [ PDF ][ Word ]


Please print the form to fill in and send it to our office by fax at +81 (0)791 58 0131 or email at u_hyogo_harima(a*)fc.u-hyogo.ac.jp. (Please note that (a*) in the address should be changed to @ when sending.)

Acceptance of applications will be closed when the capacity has reached its maximum

By Car
Find out more in the area map.
The parking lot in the University is open to visitors.
*Please be sure to slow down near the crossing and pay attention to the pedestrians.
< Notice >

Cars coming from Harima Expressway, Sayo and Kamigori, cannot directly access the parking lot because of a divided highway. After passing the parking lot, please u-turn either at the front of Harima Kouto Soccer Ground or The High School of University of Hyogo to move to the opposite lane and turn to the left toward the parking.

By bus
Shinki Bus running from JR Aioi Station.
Take the bus departing from No.1 Bus Station at JR Aioi (South Exit) heading for Harima Science Park City · SPring-8 to [Kenritsudai Rigakubu Mae] It takes about 25 minutes and costs 670 yen one way.
Timetable [ Aioi St. ] · [ Kenritsudai Rigakubu Mae ]
There are also bus services from JR Himeji and JR Harima Shingu stations, though not many buses running on the routes.

Please check this site for time schedules.